I've said it a few times and I'll say it again and mostly likely not for the last time.  MOPAR got it RIGHT with the Challenger!!!!!  Fiat ownership or not….it will continue to be an iconic car.
Now take that car that you did so right and boost it's horse power….maybe up to 600 or more…and…well let's not mince words…it's a MONSTER!!!  Chase the link below and check out the video, you'll see what I mean!!!! Can you say…first every factory super-charger!!!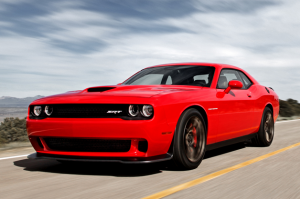 2015 Dodge Challenger SRT Hellcat with '600-plus horsepower' officially unveiled – Autoblog.
Dodge has officially unveiled the most powerful vehicle to ever wear the Challenger name – the SRT Hellcat– complete with over 600 horsepower courtesy of a supercharged, 6.2-liter Hemi V8. It will be offered alongside the 485-hp Challenger SRT
The new, force-induced V8 isn't just the most powerful ever fitted to the Challenger, it's the most powerful eight-cylinder Chrysler Group has ever built. Power figures aren't finalized, so expect to see "over 600 hp" bandied about quite a lot. That fury will be channeled through either a six-speed manual or eight-speed automatic. Yes, over 600 ponies through an eight-speed auto. So far, the only vehicle we know of that delivers more output through that many gears is the as-yet untested Chevrolet Corvette Z06. Sadly, we don't have performance metrics just yet, although if this thing can't crack four seconds to 60 miles per hour, we'll be pretty surprised.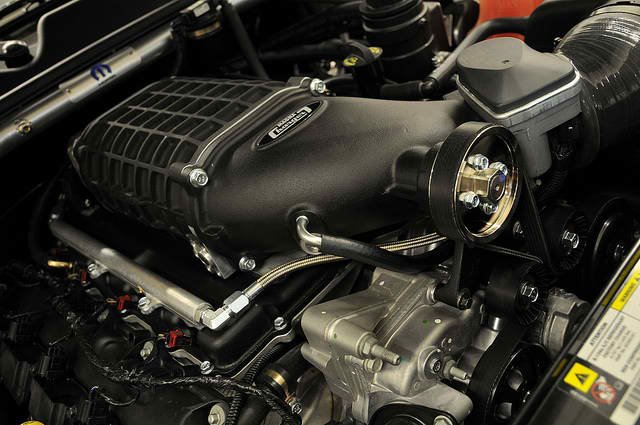 Thanks for reading
Tim
http://www.average-guys-car-restoration-mods-racing.com