Here are your Auto Factoids for this week.
The Oldsmobile Motor Works is destroyed by fire 3/9/1901.  Started by a careless work, all but one of the curved dash prototypes were lost.
One day later and 26 years (1927) Sir Henry Seagrave sets a speed record over 200 mile per hour.
Built by the Sunbeam car company of Wolverhampton that was powered by two aircraft engines.
March 12th has a lot of birthdays:
–  Johnny Rutherford in Coffeyville, Kansas – 1938
– Giovanni Agnelli – 1921
Not to be confused with his namesake grandfather the founder of Fiat.  But Giovanni the grandson was responsible for massive expanding Fiat to Russia and South American.
–  Clement Studebaker – 1831
A wagon and carriage manufacturer. With his brother Henry, he co-founded the H & C Studebaker Company, precursor of the Studebaker Corporation, which built Pennsylvania-German Conestoga wagons[1] and carriages during his lifetime, and automobiles after his death.
On March 13 in 1948 Honda Motors was formed.
March 13, 1974 the Arab oil embargo ended.
March 15, 1960 Mercury debts the Comet.
Dubbed as Fords first compact car, it came in 2 or 4 door configuration as well as station wagon.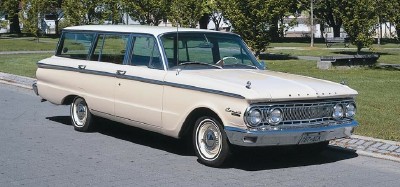 Thanks for reading.
Tim