We all love vintage cars.  On a trip to Dana Point, Ca this past weekend I happened to spot this beauty in the hotel parking lot.
This 1958 Porsche 1600 Speedster appeared to be all original.  The seats appeared to be still clad in the original – nicely worn leather.  This is the 356A which was a modification of the 356 body (from 1957) it was known as Type 2 in the factory (or T2).
This beauty is in the  original color, maybe original paint, but interior looks stock, right down the thin rubber floor mats.
I did notice a couple of things – the steering wheel looks to be metal, they were originally wooden and the under the dash gauges of course are after market. As the 356 was track raced the wooden steering wheels were quickly identified as a safety issue.  During crashes they would splinter and pierce the drivers body – some career ending injuries.  They were often swapped out for metal.
The engine was a OHV flat four with 60 bhp, 1,582 cc and horizontally-opposed OHV four-cylinder engine (the four-cam "Carrera" engine was a more power/extra cost option for the 356A).  It came with a four-speed manual transmission, torsion bar independent front suspension, swing axle independent rear suspension, and four-wheel hydraulic drum brakes.
The production numbers were around 21, 000 for the period of 1955-1959.
Thanks for reading.
Tim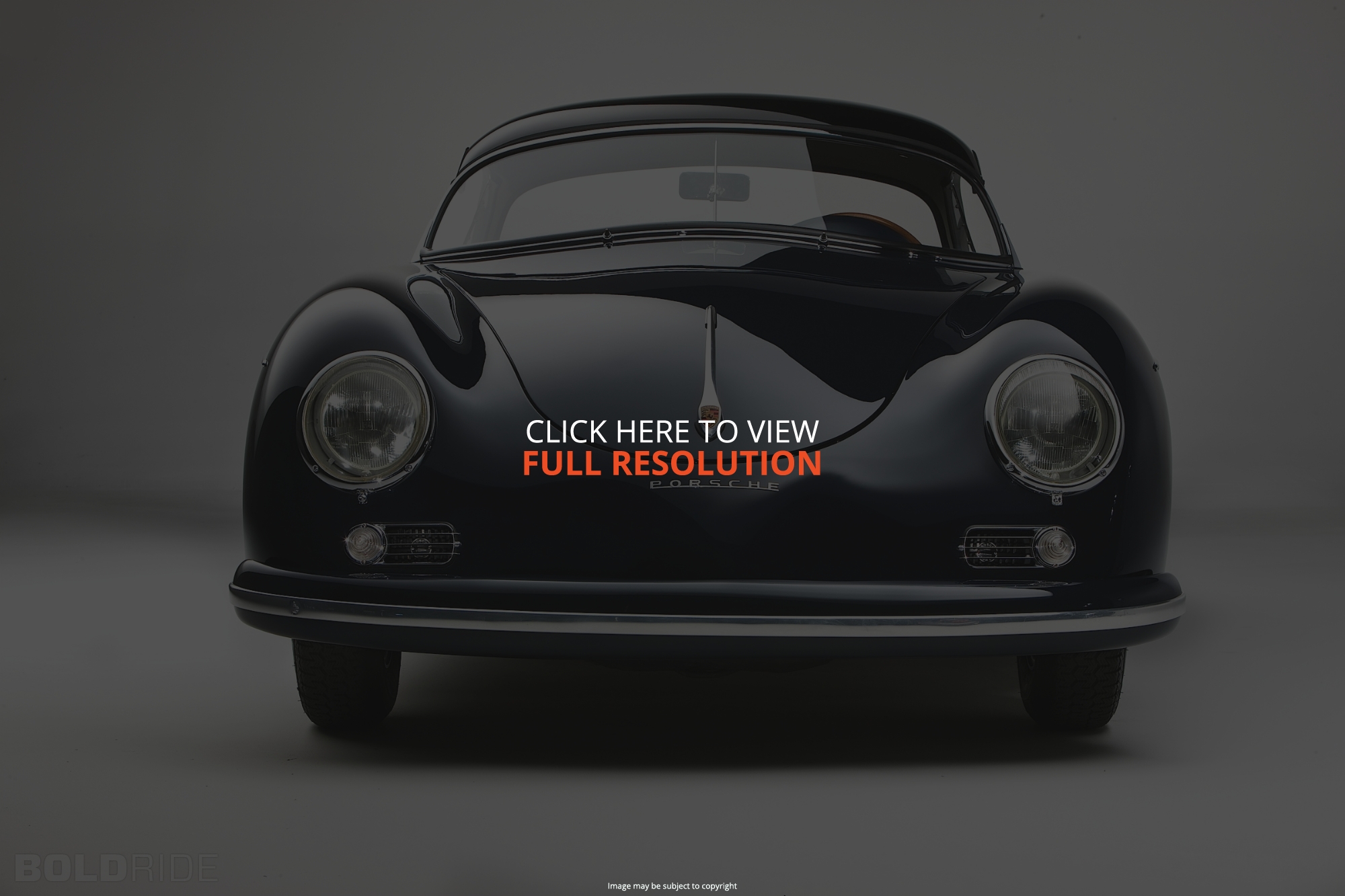 Buy & Cherish this 1958 PORSCHE 356A COUPE LA CARRERA PANAMERICANA RALLY CAR Coachwork by… http://t.co/gL5hI8Hxu0
Numbers Matching 1958 Porsche 356A Coupe-Trike
This 1958 Porsche 356A Coupe is said to be a matching numbers example, but where you will find the chassis number on the back-half is beyond us. The roof and rear panels do look like the right shape, and the engine has …