So not unlike many restoration projects I've worked on, something often pops up that makes you have to set some part of the work aside and tackle some unexpected.  That's about the same with writing as frequently as I do, multiple articles all nicely lined up and a couple fillers nearly ready to go.  Then BAM!!!   Up pops a car show or a I read something I want to react too.  As it is with this piece.
I wish I could just write all day, every day, but I have a "paying" IT job which is a 7 days a week job and manage to squeeze out all the normal life stuff including 'honey do' list as long as I am tall.
So while tackling one of those tasks this past weekend, I happened upon a small cluster of cars at end of the a very large parking lot that normally adjacent to a COSTCO.  At first glance it looked like a group of a flock of Chrysler Lebarons.   But I was wrong, well sort of.
These cars are the offspring of a collaboration between Chrysler and Maserati.  I wrote a piece a while back on the Maserati/Chrysler TC (http://wp.me/p2YxYx-14x).  Check that out.
Mindful that I have frozen seafood and burgers sitting in back of my wife's Lexus (it has a bit more cargo room than my C6), I planned on just saying hi a grabbing a couple of shots, but you know how car people are!!!
I asked if I could take a few shots with my Android phone and a couple of the guys said sure.  Then a guy approached me and I said "Hi."  I told him I had thought it was a local LeBaron club when I first saw the cars.  Well the gentleman was  Mr. Hemi Anderson,  TC America Tech expert in all things TC.  Hemi let me know that although they were similar in appearance the underpinnings  were different –   different wheel base and all.  He assured me that the TC was the original design and that Chrysler came up with the Lebaron as cheap alternative.   His TC had about 11K miles and he drives it only on long drives – like this one (he hales from just outside of Vegas) or his annual Florida drive.   He was a wealth of knowledge and I wished I didn't have a car full of groceries to get home or I could have spend a few hours going over every car with him.
Here's a few shots:
You can find this car club at http://www.chryslertcbymaseraticlub.com/.
Thanks for reading
Tim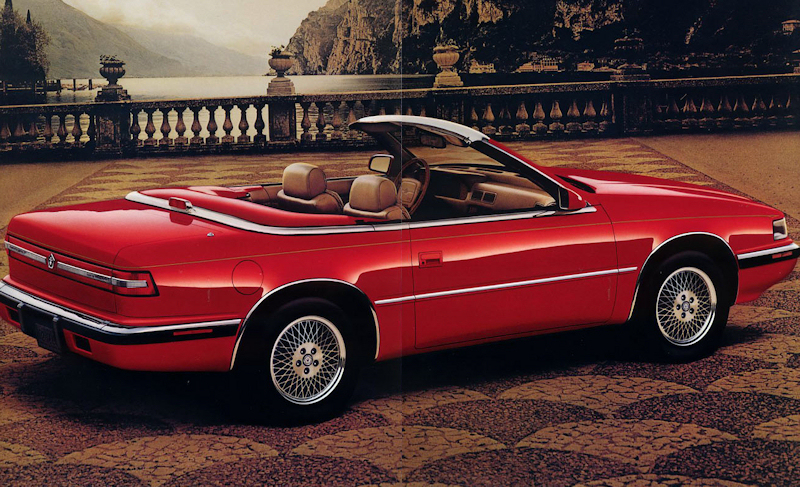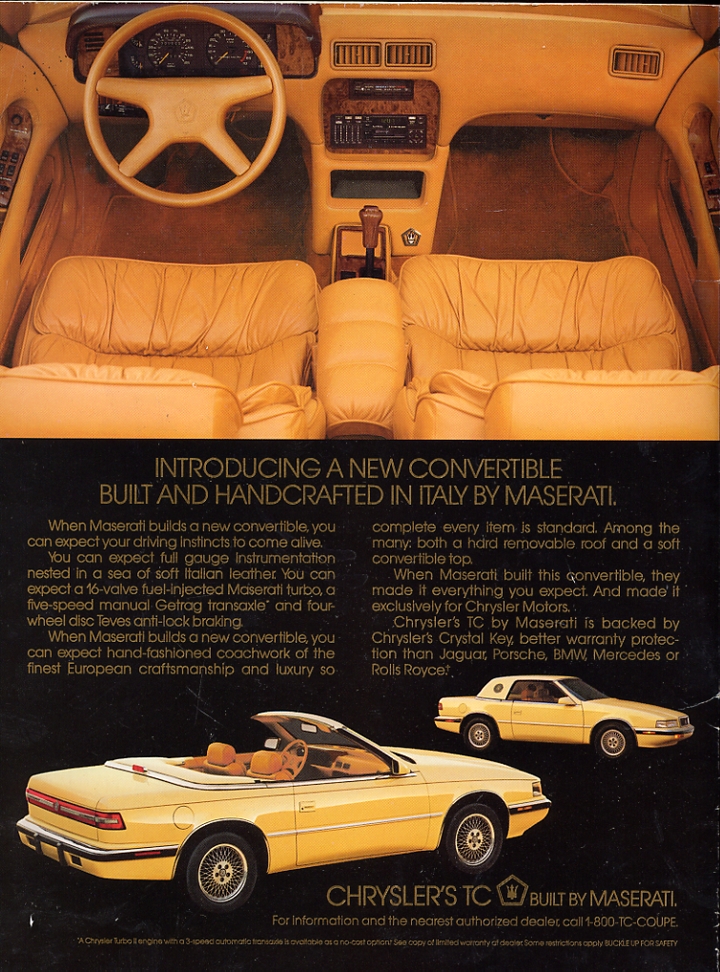 TOTD: Will More Models and Sales Water Down the Maserati Brand?
In my opinion the real watering down of the brand occurred in the 80's under the ownership of de Tomaso, with the launch of Biturbo (and all the models based off of it) and the Chrysler TC by Maserati. TrollHater 5pts. Its possible. Look at how watered …