So after a little follow-up I found that the car was a promotion created by Ford and Autocraft.  See below.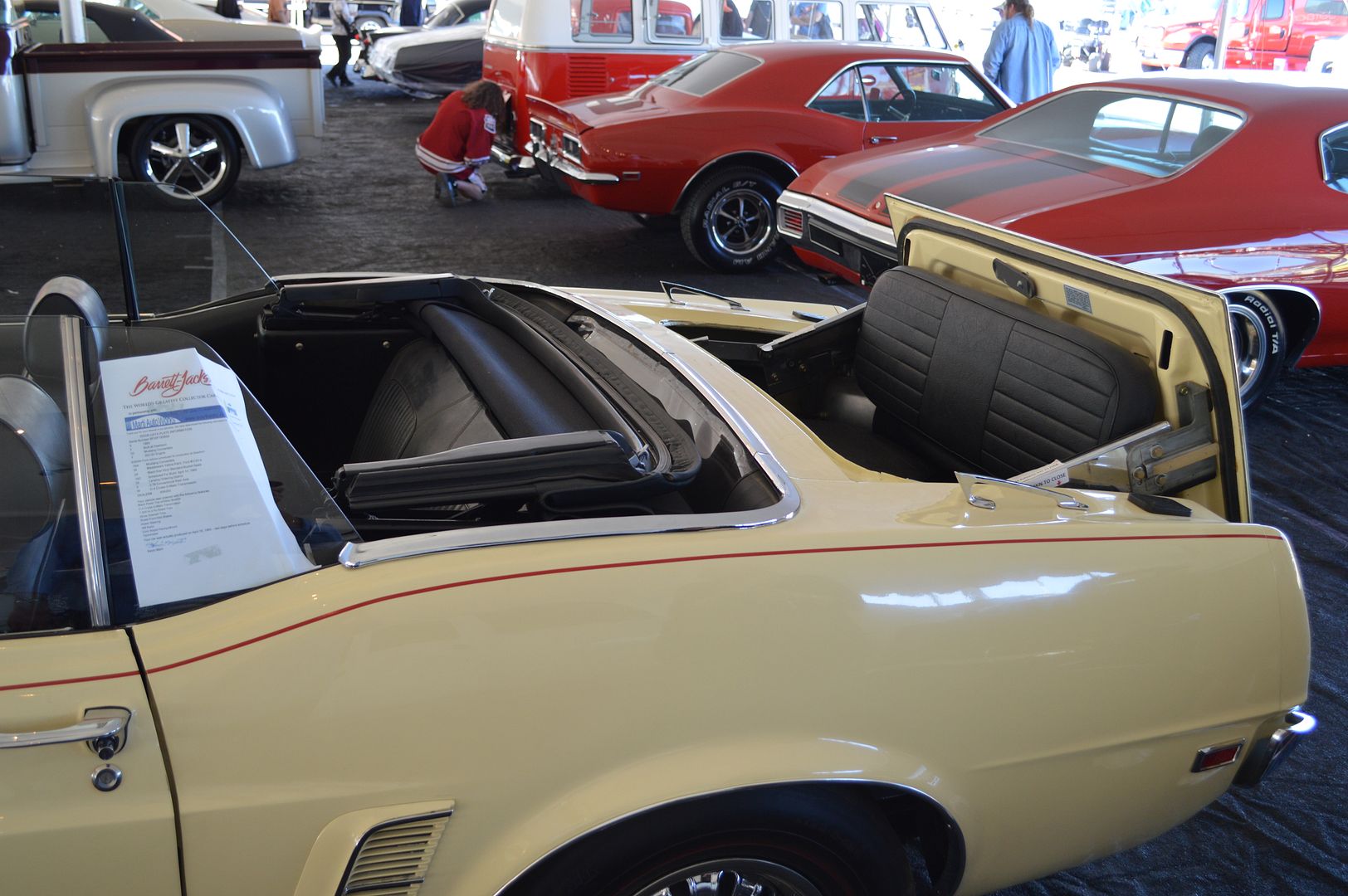 Lot 446.1 – 1969 Ford Mustang Convertible
Sale Price: $24,750
TMN Rating: 9
TMN On-Site Review: Other than a few body panel mis-aligns, presents nicely.
Seller Description: An extremely rare and most unusual Mustang, a "Rumble-Seat." This particular package was a joint effort by Ford and Autocraft of Dearborn, Mich. The option was not shown on the Build Sheet or Ford Window Sticker because the conversion was done after assembly. It was a blossom-time sales promotion offered only during April 1969 to certain Michigan Ford Dealers. Documented by two different magazine articles it is still uncertain exactly how many were done. This Mustang is believed to be the only one in Meadowlark Yellow. This Mustang was built April 16, 1969 and delivered to Jack Dykstra Ford in Lansing, MI. It is a V8, automatic, power top, factory tachometer, power top, Rumble Seat. It has only 56,000 Miles.
via 2013 Barrett-Jackson Scottsdale Mustangs on the block: Wednesday 1/16.