Emulation is probably one of the most commons things in the car hobby. We see a car at a show or race and are instantly entranced by its siren song of looks, performance, and imagination-stimulating allure. And after enough exposure, commitment to building a duplicate becomes irresistible.
Ron Scott Jr. had always loved the vintage race look on classic Corvettes. Wide wheel flares, spoilers, race-style wheels and brakes, the growl of a powerful V-8 through headers and race exhaust, they all had him entranced to the point he wanted to build one of his own. He wanted a car he could not only show, but also take to track days and autocross events as well. After searching online, he found a suitable candidate on eBay to start his build with.
"I found the car on eBay for $35K. It was rough, with some bodywork completed and a second-gen LT1 out of an early fourth-gen Camaro sitting in the frame. It was pretty much a roller with no interior, wiring, or anything special. It was perfect for what I was looking to do, as we didn't want to modify anything that was nice."
See the rest of the images and store @  Ron Scott's 1963 Chevrolet Corvette Has a Split-Window Personality.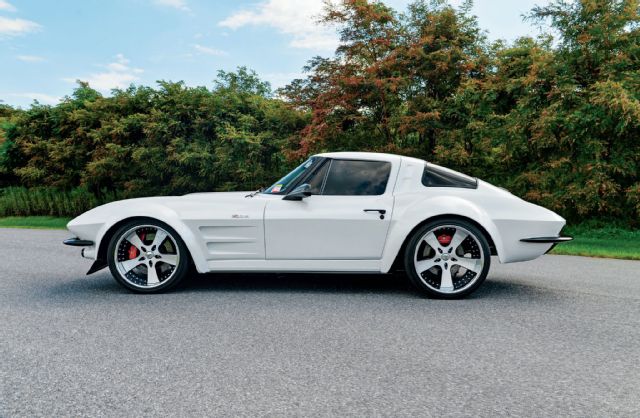 Thanks for reading.
Tim