I thought I'd start off with one (one of many…mind you!!) favorite car classes, the Station Wagons!!   I am a big fan of the 1950's, 1960's wagons.  From the Nomads to the to the Falcon wagons the styling is varied, options many and with a little muscle added, they are fine machines!
If you've read my bio, you may recall my first car (given to me as a graduation gift back in the late 1970's) was a restored 1966 Chevy Impala convertible.  Awesome car with the reliable 283 engine.  So it's not hard to guess that I'd love seeing the wagon version of my Chevy. Well is just so happened that there were two 1966 wagons at the show. 
The first one had the 327 engine and the owner added nice rims to hold it up. I'd improve the stance a bit by getting wider rubber for the rear tires.  I think the roof rack is excellent.    (I guess I should mention the Pinto wagon next to it.  It was nicely done too.)
Crazy or not I love the wagon versions of my Impala.

There were a few others that I thought notable.
Here a great little Nash Rambler Super.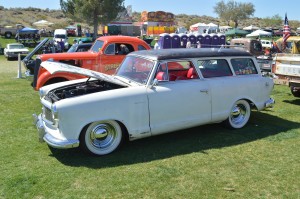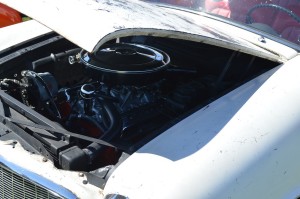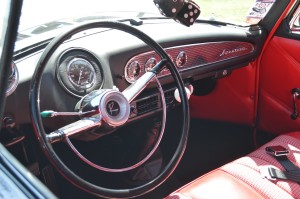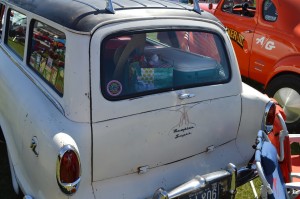 This one will floor ya!!
Did you know that the Dodge Dart could be had in a wagon?
But don't think wagons are just show cars.    Here's a shot from the autocross competition.
The wagon rolls up in a few frame and in case you thought it might be six cylinder…turn up you volume!!!!
 That's a great sound.
Thanks for reading and if you have a wagon you are proud of, drop me a note.
Tim