Thought I'd share this technology.  I have a Stage 2 Spec in my Corvette and has served me well on the street and auto cross.  Chase the link below to get all the details.
For most of us, we like our Mustangs to be well-rounded. Many of us can only afford one, so it needs to be able to do a few things other than just getting us from Point A to Point B. Fortunately, we can make a Mustang be good at a couple different types of performance without making wholesale changes. It's pretty hard to make it great at several things at the same time, but we're willing to make concessions in order to make it more than a one trick pony. We can take it to the drag strip, that's easy. We can also take it road racing – which isn't as easy – but we can still have a blast provided we have outfitted it accordingly with the right brakes. We can even take it drifting.
SPEC Clutches is a company that knows after the act of drag racing, drifting is something that comes natural to a Mustang. SPEC's David Norton has been involved with drifting since the sport's beginnings, and knows V8 power mixed with a tail-happy suspension, getting a Mustang to drift isn't difficult.
via A Look At Drifting Clutch Technology With Spec.
Thanks for Reading.
Tim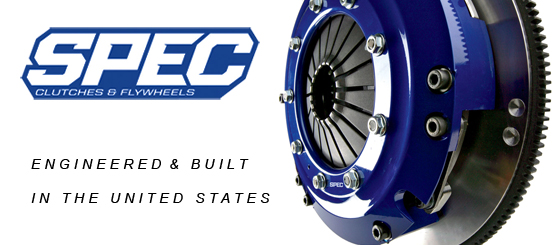 2013 Ford Mustang Shelby GT500 – The Bird Doc
… the track kicking butt and taking names. Big thanks goes out to London Chassis Dyno, Kenne Bell, Lund Racing, Revan Racing, Trucarbon, TruFiber, Viking Performance, SPEC Clutches, Jack Hart Body Shop, Bischoff Engine Service, and Bivins Racecars.