Before we get to the drive, it's worth noting that my daily driver is a base model  2007 Corvette 410 hp with a stage 3 clutch.  This puts down a lot of torque.  My other car is 1970 Mustang pushing out 300 hp and I dive that a couple times a week.
Last year, I drove the Ford Taurus SHO and that was a nice with plenty of pep. But I wasn't ready for this years ride, 2013 Mustang 5.0.
The car manufacturers set up a small auto cross track, under a 1/4 mile in length, it had a starting line  and brief straight way in to a "switchback" turn, another straight way combined with a moderate turn and than the finish.
You are sharing the track with mild-mannered cars, like a Ford Focus and Chevy Cruz and the Corvettes and Camaros of Bondurant School and the Super Snake and Shelbys.  There is a lot going on.
So I hopped into the Mustang, along with a 'handler' ( he rides along) and we pull in to line behind two Bondurant Corvettes.  This Mustang is the automatic version of the 412 hp 5.0 and it feels small and light (much different than my C6).
The handler gives me the nod and I hit the gas.  The rear wheels spin for a second and the you can feel the 420 hp launch the car forward. I was at the switchback curve in about 3 seconds – didn't notice the speedometer but the handler said 'slow into..' but I was in an out of corner.   The Mustang had excellent handling at about 50mph in a tight turn.  I told the handler I that I raced SCCA with my vette, but  don't think that made him any more comfortable.  I finished curve and punched the gas and breezed through the short  straightway and then the final curve at about 60 mph and a quick braking and done!
Ok…again, I'm no big time automotive journalist, but I know cars. So, here are my impressions of the 2013  5.0 Mustang.
Interior was much better than previous years and it felt like sports when sitting in the seat, much like my Vette.  I'm not normally a automatic transmission enthusiast but this one shift smooth as ice on a professional hockey rink.  It launched really well, didn't fell like 390 ft lbs of torque, felt straight and although a didn't notice the band of rubber it  was sporting, it did feel grip well.  The car felt stable going into the two curves and it was enjoyable.
With more horsepower than my Vette it still couldn't match the quickness of my C7  (oh….Freudian slip) …um  C6 with more torque  and almost 500 less pounds ( 3350 vs. 3800 curb  weight).
Over all I WOULD purchase a new Mustang – but something at the next level than the base model 5 liter.  The Boss 302 (maybe in the Laguna Seca) or the GT500)
Or something in a "Super Snake"??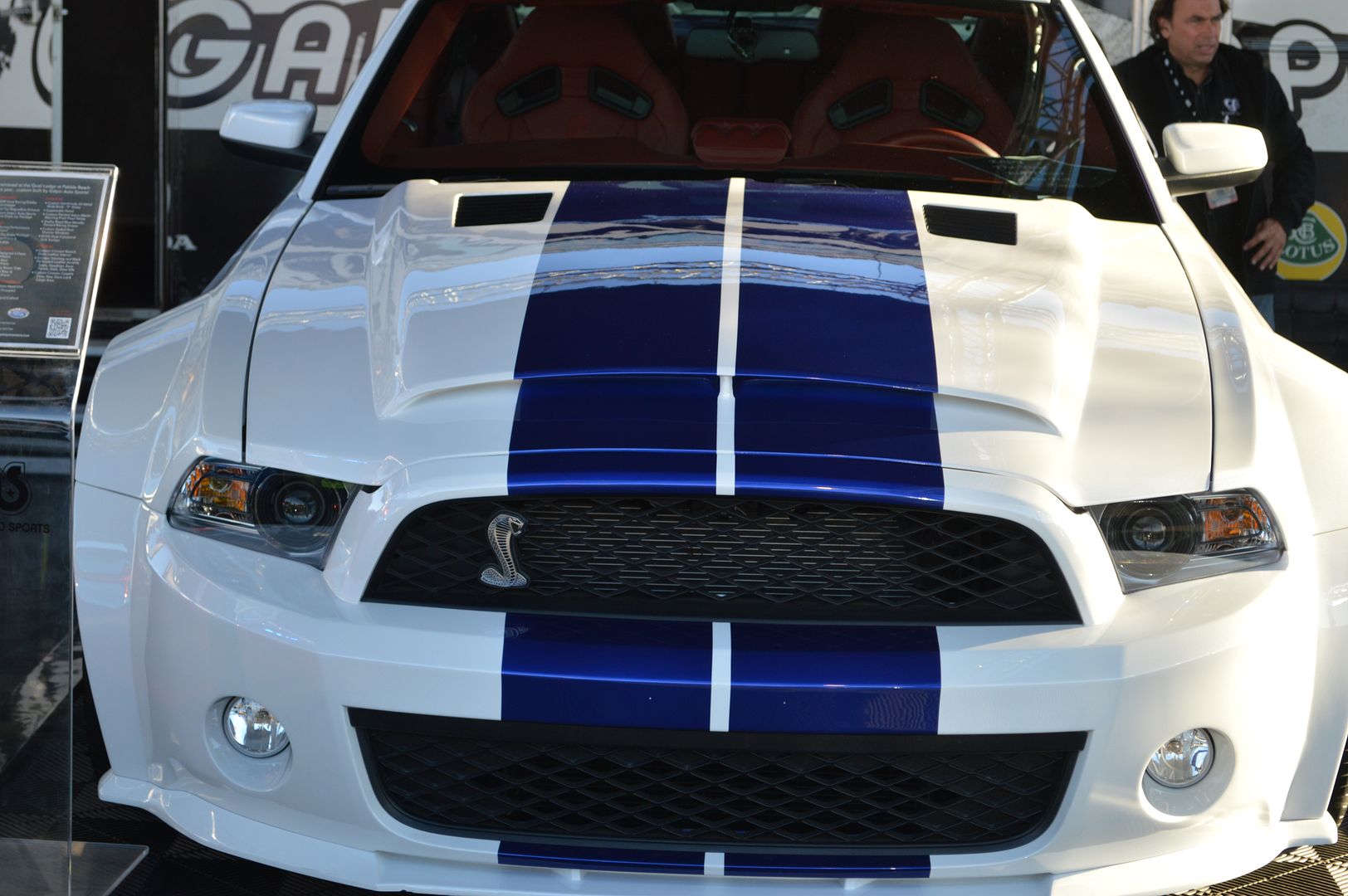 Thanks for reading!!!
Tim