Auto Factoids are back!!!!   Lets just get started.
Happy Birthday (Sept. 8, 1903) Preston  Tucker – nice cars!!!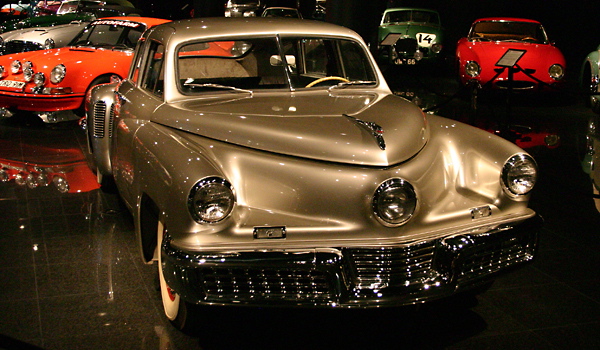 On Sept 9th 1935 Studebaker put the first car on a Pennsylvania RR rail car headed to NYC  but the final destination was London.  (Actually there were 163 cars in that shipment.)
On September 13, 1945 Pontiac began producing cars again after WWII.   Well sort of. From 1946 to 1948, all Pontiac models were essentially 1942 models with minor changes – like interior and bright-work.  The next "all new" Pontiac was the 1949 model.
Thanks for reading.
Tim