This is a light week for car history and perfect for introduction the new Expanded Auto Factoids!!!! #AutoFactoids

Same auto history factoids but with C.N.N (Car News Now) and the new Auto Factoids Trivia – (can't win – if you don't play).
Auto Factoids (#AutoFactoids)
Jul 5 1946 – US resumes auto production after WWII -The first new car design after the war was the 1947 Packard, but cars were still being sold (even during the war) but were all warmed over 1942 models.   There are varied sources that have different dates for the first cars produced after the war.  For instance GM had cars/trucks ready by Aug 1945 (trucks) and new cars Oct of 1946 (really '42 models with new grills).  Ford got the first postwar car into production, and the very first one — a white Super DeLuxe Tudor sedan assembled on July 3, 1945 — went to President Harry Truman.
Jul 8, 1909 – First Hudson built – The first car "Hudson Twenty" rolled off the assembly line on Jul 3, 1909.   Joseph Hudson was a department store owner and offered of financial backing and offered up his name for the car company to  a consortium of business men with two of those being Roy Chapin and his son Roy junior.  Hudson continued producing cars until 1954 when they merged with Nash-Kalvinator to form AMC.  Some models carried the Hudson name until 1957.
 C.N.N. – Car News Now!!
Audi – The car make has developed cars that run on synthetic natural gas (WHAT?) and synthetic diesel and now e-benzin or synthetic gas.
Android Auto and Apples CarPlay – Chevrolet is allowing cars in 2016 to use both apps!!!
Lambo Aventador SV – Now is available if you have a spare $500k laying around.   Sporting a 6.5 liter  V12 engine that knocks out 740 HP and gives excellent gas mileage of 10, 18 and 12 (City/Highway/Combined) – who cares when you can go from 0-60 in 2.7 seconds.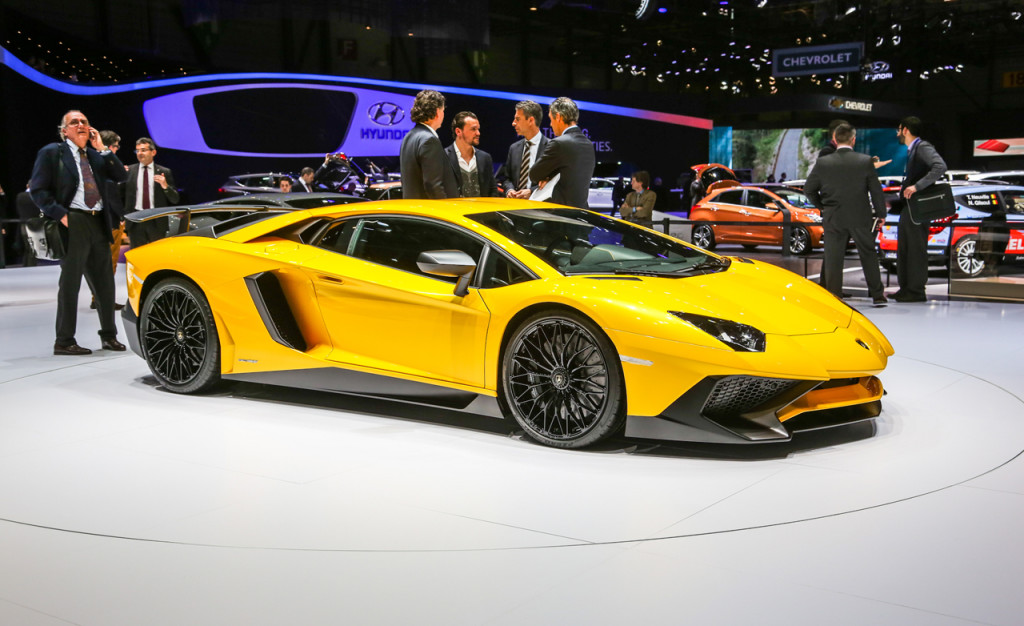 Auto Factoid Trivia*
What was the first model to where the name Maserati?
Thanks for reading.
Tim
*Trivia – Submit the correct answer via email, Facebook, Twitter or a comment to this post and you'll be entered to win a monthly give away.  It's that easy!!