I've written a few articles on car collecting and a couple covered collecting model cars.  I'm particularly fond of dealer promotional cars ( click here: Car Collecting Scaled Down – Promo Cars ). 
As with any hobby you have to be aware that sometime what is offered for sale might not be the real thing.  If you do a quick search on Ebay you'll find hundreds of model cars for sale.  Look closer and you'll see many labeled "Dealer  Promotion" models.  But look even closer and you'll see there are many that misuse that label. 
Promotional models were model cars used by dealership at the time a car was new (or new for the year) and they were often staged around the showroom for customer to touch and look at.  Many of the models had a list new features listed on the bottom.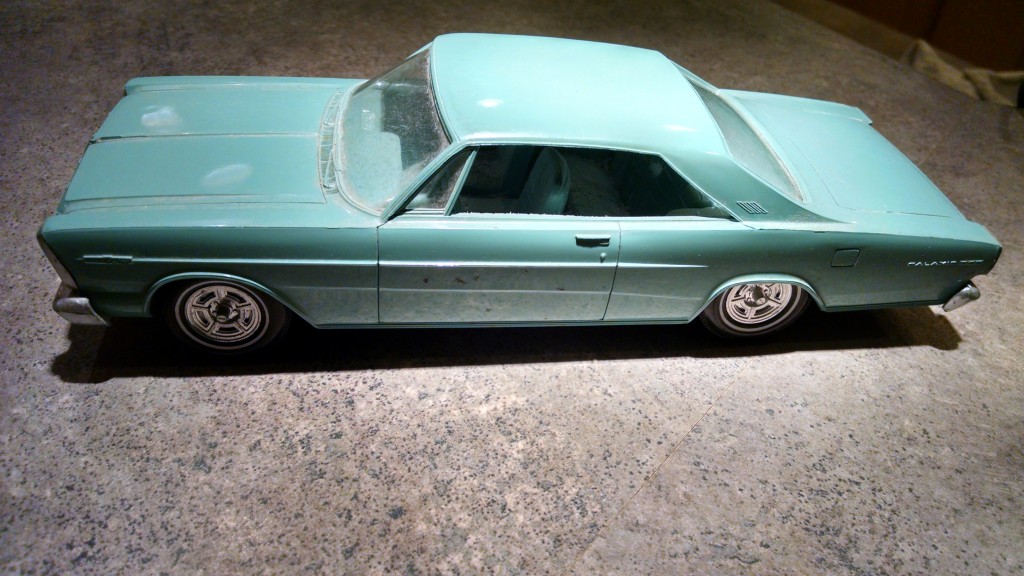 For example, take a look at this:
Much like the Galaxy above it is plain and non-functional.
Now look at this:
See the difference?  How can these be 'true' promotional models if they were produced in 1995?

Clearly the Ertl model is not a true dealership promotional model but a replica.
I failed to realize that as the seller advertised it as a "promo" model.  Not to say it's not a nice model it is and depicts a 1950 Chevy pickup closely.  However, it is not a dealership promotional model.
Caveat emptor!!!
Thanks for reading.
Tim
Do you have a collection of model cars?  Let us know.
Car Collecting Scale Down – Promo Cars
… wheel swings to the side. You can notice that the tires are rubber, the wheels are plastic and they are on metal rods. Do you have a sale car collection? Let us know. Thanks for reading. Tim. dealer promo car models …
Promo model: The Edsel | Savage On Wheels
dealer promo models, Edsel, Ford, Ford Motor Company, Pacer, Paul Daniel digital marketing, promo car models, promotional model cars, savageonwheels.com, Teletouch. ← 2013 Acura ILX Premium · Diecast: CMC Ferrari …